Fueling Strategy: Please partial fill only today/tonight, Wednesday wholesale prices will fall 10 cents then another 5 to 6 cents Thursday~ Be Safe
NMEX Crude     $ 94.42 UP $.5300
NYMEX ULSD    $3.3804 DN $.0596
NYMEX Gas      $2.7826 UP $.0396
NEWS
OPEC's crude production rose to a two-year high last month as Persian Gulf members followed through on a pledge to relieve tight global markets. The Organization of Petroleum Exporting Countries added 270,000 barrels a day in July, with group leader Saudi Arabia accounting for about two-thirds of the increase, according to a Bloomberg survey. OPEC and its partners have agreed to accelerate the return of the last of the supplies halted during the Covid-19 pandemic, as peak summer demand and global output disruptions push fuel prices to levels that threaten the global economy. The alliance meets on Wednesday to consider its 
next move
.
While US President Joe Biden said he expected "further steps" from the Saudis after visiting the kingdom last month, Riyadh has been circumspect about its plans. Several OPEC+ delegates said the group may keep production steady when it calibrates September levels this week, conserving spare capacity in case it's needed later. The survey indicates that Middle East members have done what they can to help so far. Saudi Arabia bolstered output by 180,000 barrels day to 10.78 million barrels a day in July, the highest since April 2020, and a level rarely seen in the kingdom's decades as an oil exporter. The United Arab Emirates and Kuwait also added substantial volumes, the survey showed. Abu Dhabi raised output to 3.24 million barrels a day, or 113,000 a day more than permitted under the OPEC+ deal. Libya appeared to be on a tentative path to recovery following an aggreement to reopen its ports.
Off Target
The extra slug of crude from the Gulf helped compensate for setbacks elsewhere. The total 270,000-barrel-a-day hike represents about two-thirds of the increase OPEC should have made, according to its deal to fast-track the restart of offline supplies. Hobbled by inadequate investment, political instability and sanctions, most OPEC+ nations are lagging far behind their targets. Angola and Nigeria — two members suffering the most acute supply shortfalls — saw their output decline again in July, as did Iran, which remains locked in stalled nuclear talks to ease US sanctions on its energy trade. Whether the Persian Gulf heavyweights are prepared to do more to compensate for their struggling counterparts is unclear.
Delegates remain concerned by the threat to oil demand from a potential recession in the US, and the lingering impact of Covid-19 lockdowns in China. Holding output steady would also avoid a rupture with Russia, a critical member of the OPEC+ alliance, which faces oil sanctions over its invasion of Ukraine.
Bloomberg's survey is based on ship-tracking data, information from officials and estimates from consultants including Rystad Energy AS, Kpler Ltd. and Rapidan Energy Group.
Have a Great Day,
Loren R Bailey, President
Office: 479-846-2761
Cell: 479-790-5581
Tell Us How We're Doing On Google Business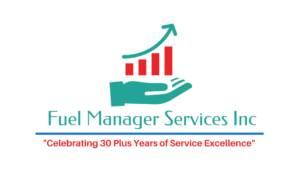 "To give real service you must add something which cannot be bought or measured with money, and that is sincerity and integrity." ~ Douglas Adams